I got the pin in the mail today. it's a white devils logo on top of the state of new jersey. Also got ticket voucher for the free game. It gives you a code that you enter online, the free games listed on my voucher are:
1-25 washington
1-31 islanders
2-7 tampa bay
2-12 carolina
*updated with pictures, also including the donation letter, sorry that the pin is blurry, my phone camera isn't very good.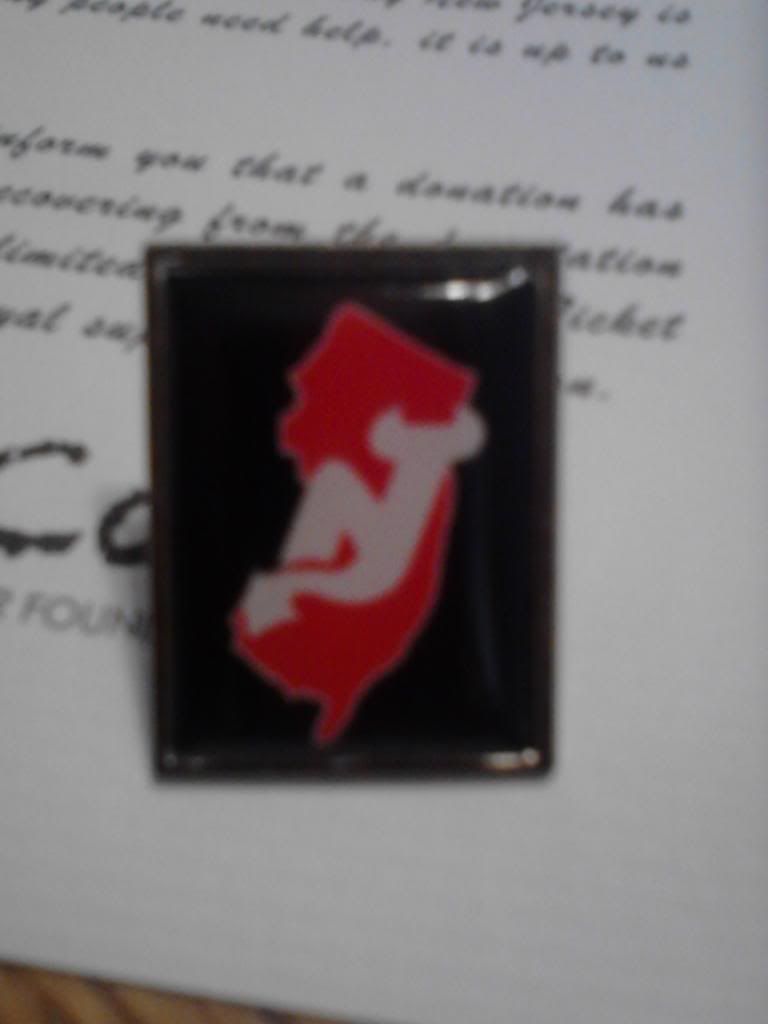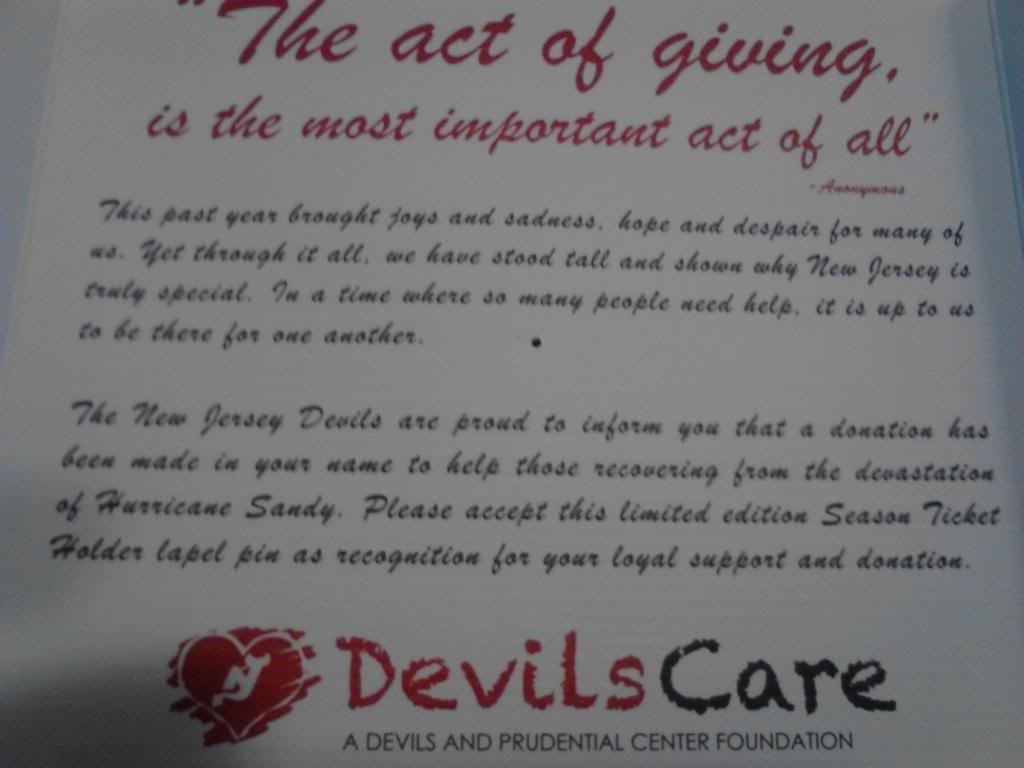 Edited by Satans Hockey, 18 January 2013 - 03:32 PM.