So i went to see Matteau's game last night in Moncton and really I went strictly to look at him play and analyze his play. Knowing he was left winger I got lower bowl seat on the left side in front of the blue line in the offensive zone where they'd be attacking twice in the game.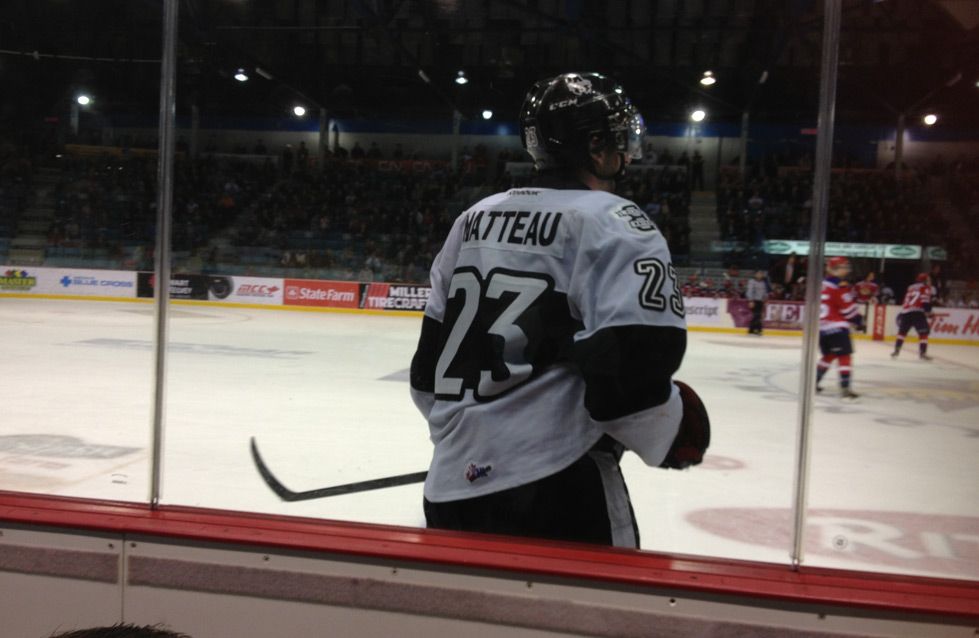 First impression he's really big compared to most of the other players. He got a very good first shift, chipped the puck to himself on the board around the dman on the point and with good speed rushed the puck on the left side and got the first shot of the game and made a few really good hits on that shift too.
so he's really what we all expect from him from what ive seen, he plays hard, he goes in front of the net to screen the goalie and try to deflect shots, he's pretty fast and he's really strong and hard to knock the puck off when he's carrying it. Unfortunately i didnt see too much of his board play simply cause it didnt really happened much when he was on the ice, one of those games you know.
He was often on the first PP unit, going straiiiiiight to the net as soon the puck was dropped and did a really good job staying there fighting for his spot.
Moncton's goalie was absolutely incredible last night, they won 3-0 but without him im pretty sure they would have lost. He made the best save of the game by far. Matteau brought the puck on the right side and deked the dman going on the outside (he has decent hands too) and made a pass in front and out of that scrum the goalie made a diving save and gave a rebound to the inside hash marks on the right side and the whole net was open, Matteau came in with a slapper and that fvcking goalie somehow got it with his glove while he was still on his belly outside on the net... incredible save.
Armada finally scored but the goal was waved off right away cause Matteau was interfering with the goalie so he got a penalty out of it and no goal lol.
so bottom line... he got a few really good shots and scoring opportunities and made a bunchhh of really good hits and ducked a bunch of hits too actually. Ended the night -1 but that goal was a empty netter and he just got on the ice at that time so its not his fault at all, the dman made a dumb play and then couldnt stop a wrister from the blue line who went like 2 inches away from his glove.
Also the Armada have a really really good team and its too bad that Matteau is buried behind 2 good LW but seems like they are shuffling lines a lot but for most of the game Matteau played with a 15 years old who's probably... 5'4 at best but really really good and fast. But they are playing tnight too and all their top players are gone to the Subway super series. So he should have a lot more ice time tnight.
if you guys have any other questions just ask i may have forget to put some stuff but thats that.