WARNING:
This thread is not valid until October 15, 2001 12:01AM. Anything read/viewed/or discussed does not officially, for all intents and purposes, exist until October 15, 2001 at 12:01AM.
You have been warned.
Disclaimer: The warning posted above is intended for the average NHL fan who is mildly to overly superstitious. Especially about GDT's not being posted before the day of the game. Due to extenuating circumstance this thread had to be posted before it's usual time due to OP having to be up at 6:00AM the day of the game. Thus, making it not possible to post after midnight as I will be in bed. For all intents and purposes, this does not exist for those mentioned in this disclaimer. The rest of you may do as you please. Thank you for your cooperation and your understanding in this matter.
Now onto your regularly scheduled GDT..
Tonight it's...
VS
Or more affectionately known by natives to each state....
VS
The Devils come into this game after an impressive SO win over one of the top teams in the West, the LA Kings. The Devils enter the night with a 2-1-0 record as do the Nashville Predators. This will be the two teams only game against eachother this year and their last meeting was a 3-1 Nashville victory on December 17th 2010. For the full NHL game preview check it out here! New Jersey Devils vs Nashville Predators
With Martin Brodeur day to day with elbow soreness and Adam Henrique being sent down to Albany, expect the top three forward lines and all defense pairings to remain the same. Also, Johan Hedberg looks to be the starter in net. No backup goalie has been called up thus far but Lou didn't leave out the possibility of bringing someone from Albany even though Brodeur made the trip to Nashville with the team.
Predicted Line for the Devils:
Zach Parise-Patrik Elias-Petr Sykora
Ilya Kovalchuk-Jacob Josefson-Nick Palmieri
Mattias Tedenby-Dainius Zubrus-David Clarkson
Rod Pelley/Eric Boulton-Brad Mills-Cam Janssen
Andy Greene-Adam Larsson
Henrik Tallinder-Mark Fayne
Bryce Salvador-Anton Volchenkov
Johan Hedberg
Keith Kinkaid
Martin Brodeur
Line up from last game for the Predators. Note: Erat is injured, unsure if he will be in the lineup or not.
Sergei Kostitsyn - David Legwand - Colin Wilson
Craig Smith - Blake Geoffrion - Matt Halischuk
Jordin Tootoo - Cal O'Reilly - Patric Hornqvist
Nick Spaling - Jerred Smithson - Brian McGrattan
Niclas Bergfors

Ryan Suter - Shea Weber
Jonathon Blum - Kevin Klein
Teemu Laakso - Mattias Ekholm
Jack Hillen

Pekka Rinne
Anders Lindback
ROAD TRIP!!! For those on twitter who follow some of the fellow fans, or some may just know....but for those that don't...some of the Devils Army have gone on a roadtrip to Nashville for tonights game! For those that use twitter...search the hashtag #NashvilleRoadTrip for all the Devils Army tweets. Alot of great pics so far from the trip and also I'm sure some commentary from the game. As of this post they arrived at the arena not too long ago!!
Let's take a look at some memorable road trip pictures.
PREDICTIONS!
Times Chico mentions BBQ during Nashville game (drool) - 7

Number of CamJan hits - 8
Kovy 1 on 4 rushes up the ice....on his first shift - 2
Times you see an amazing Larsson outlet pass in first period - 4
TOI for Boulton - 7:53
Faceoff % won for Mills - 69.8%
Total roughing pentalies called against both teams - 5
Ok enough of that nonsense...
HEHEHE those silly Nashville players....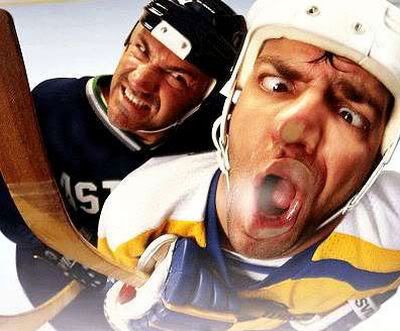 http://www.youtube.com/watch?v=MxHFoCA5u94&feature=player_embedded

HOT DEVILS GIRLS!!!!
Please feel free to share your own also....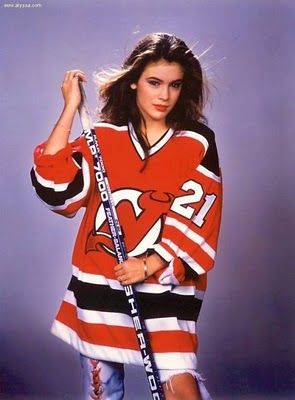 This one actually is listed as one of the top 25 hottest icegirls! (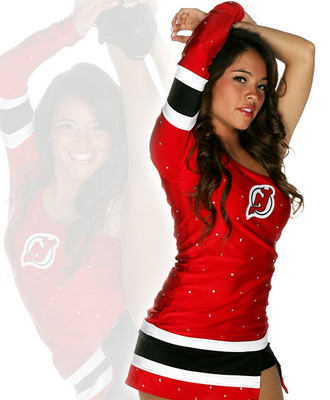 Damn lucky ass kid!
Ooooh baby!
Let's Go Devils!!!
Note: Sorry for the odd alignment. The editor is going crazy and won't let me fix/correct it to where I actually want everthing to be whether centered or left align. Sorry!
Also some information may be changed, added, removed or altered in any way as I see fit after I get off work tomorrow...but before the game. Thank you for your understanding!
Edited by Coorslight, 15 October 2011 - 05:38 PM.