Hey gang,
I've recently fallen on some tough financial times as I'm in the post-grad school, still finding a decent job phase of my life. As such, as much as it pains me to do so, I'm going to have to part with some of the memorabilia I've accrued over 20 years of Devils fandom. I'm not an outright collector or anything, this is just neat stuff that I've picked up over the years. I'll listen to any reasonable offers, and prefer to meet in person to exchange if you're along the Newark-to-Trenton corridor (though I will ship if you are willing to cover the shipping). Most of the autographed items were collected by myself either at signings/events or following games, so there is no COA or anything, but I assure you they are real. If you're still nervous, look at my reputation on my profile page.
In addition to the pictured items, I also have a hat (the free giveaway hat from this season) signed by Andy Greene, Anton Volchenkov, Eric Gelinas, Andrei Loktionov, and Ryan Carter. They all signed in silver sharpie (black hat) after the last game of the season. If you want to see a picture I'll try to get one tomorrow.
Onto stuff I actually have pictures of:
Autographed Zach Parise mini-stick (additional pictures for all items available upon request, don't wanna make this post too photo-heavy and impossible to read).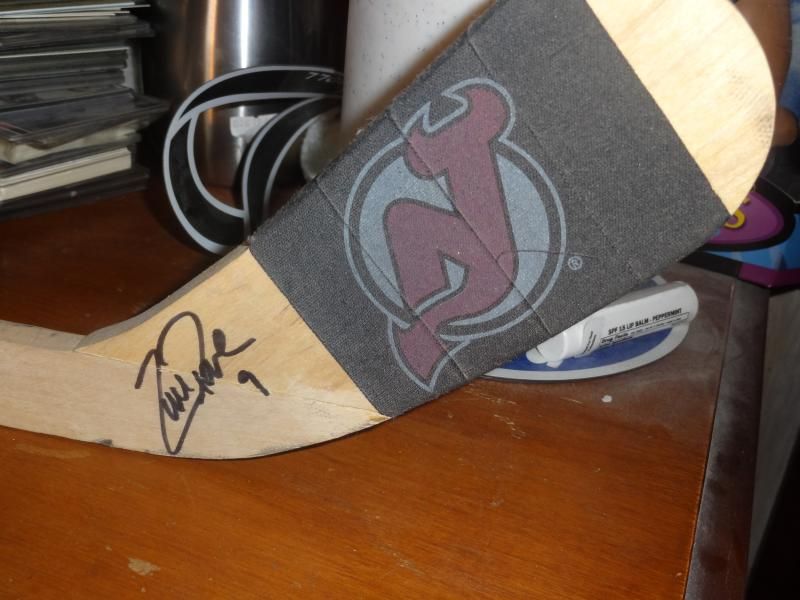 Won via an online sweepstakes in 2007-08ish. No COA or anything like that, but it came through a Devils-sponsored promotion, so I have no doubt it's his signature.
Autographed Martin Brodeur plaque: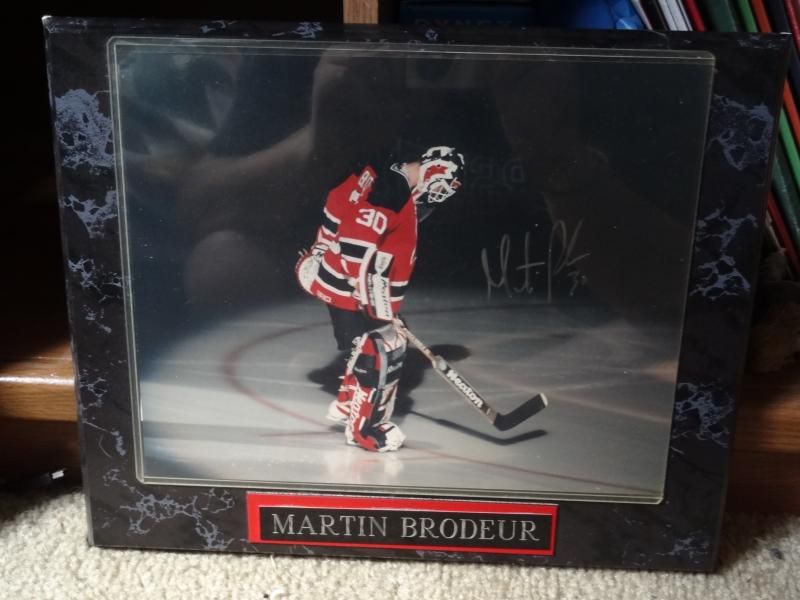 Forgive my reflection. Neat picture/plaque that I've had forever - at least the late 90s. Again, no COA, but I've seen Marty's autograph enough to be sure it's legit.
Autographed John Vanbiesbrouck plaque: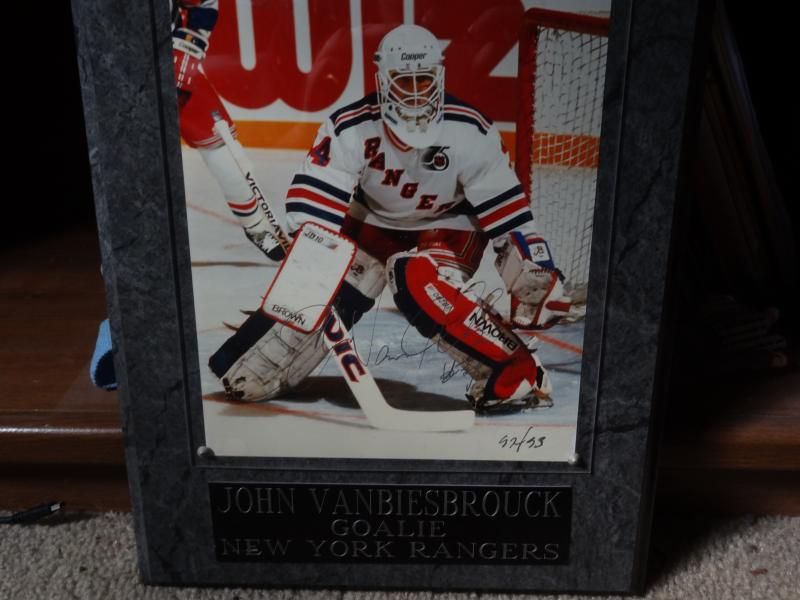 This one is from the '92/'93 season and features Beezer as a Ranger. COA included on the back (photos of it and a close-up of the signature available)
Autographed Dainius Zubrus puck: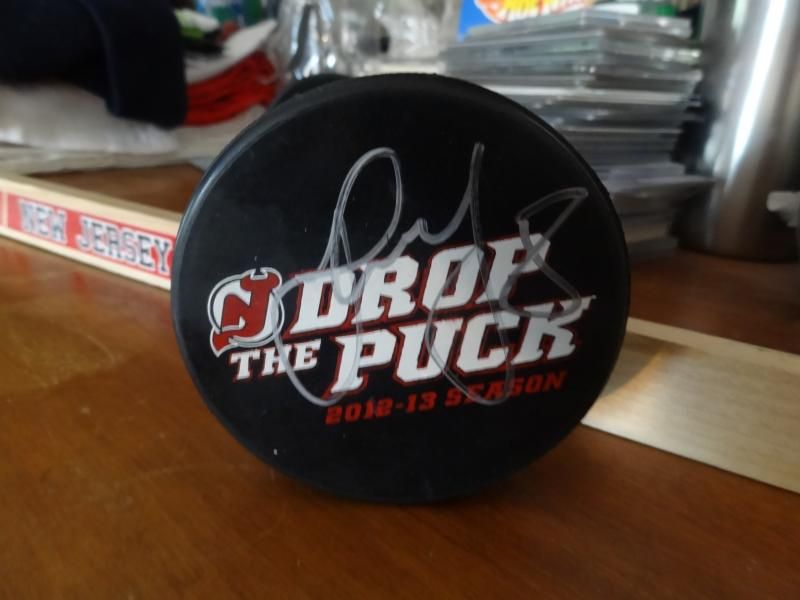 Signed following the final home game of the season this year.
David Clarkson autographed puck: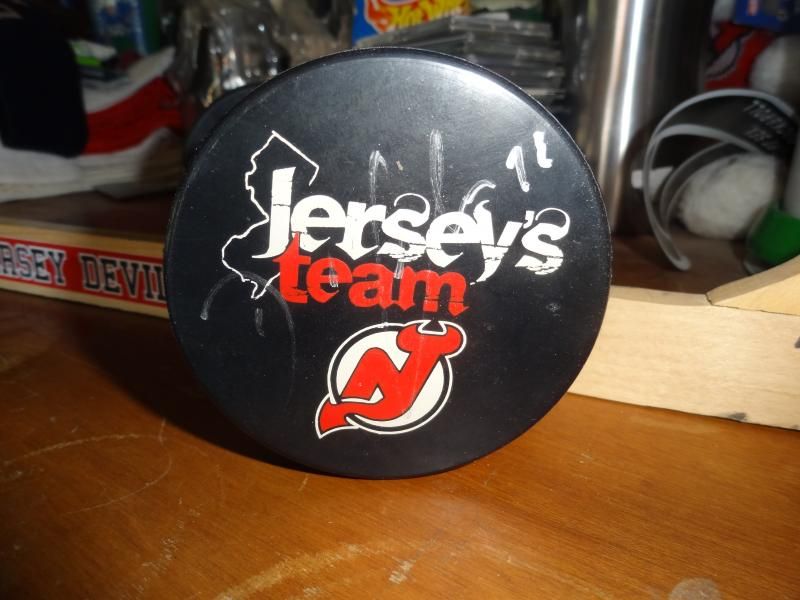 Signed following the final home game of the season. I think the Sharpie he was using was running out of ink, it's a little light. Still a neat item.
More items might be added later, depending on how badly I need to get some quick cash. Feel free to DM me with questions/offers.