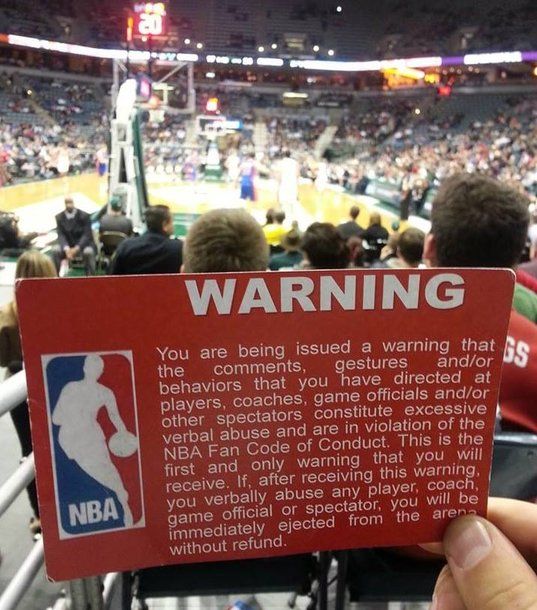 It appears that the NBA is now handing out red cards to unruly fans at games. Now as stereotypical as it is for the new owners to one day do something like this, my question isn't whether or not OUR owners would more or less start handing similar versions of these out. Rather, would these things fly in the NHL at all? To me, fans do the paying to be there, and last time I checked, fans also buy the merchandise and pay teams bills by showing support... Even if they want to shout a few obscenities, as long as they aren't physically hurting anyone or being too profane, derogatory, or downright stupid, why can't they express themselves vocally or with gestures at a game?
I expect lots of backlash from this. Especally in the off-chance a similar rule ever makes it's way into the NHL. It's just unwarranted policing IMO.
Edited by TheMazz, 05 December 2013 - 01:50 PM.