I'm looking to sell my David Clarkson playoff goal puck from May 1, 2012 vs. Philadelphia. This is the actual puck that Clarkson put behind Bryzgalov and it comes with a MeiGray hologram, official paperwork, and high-res photos of the goal.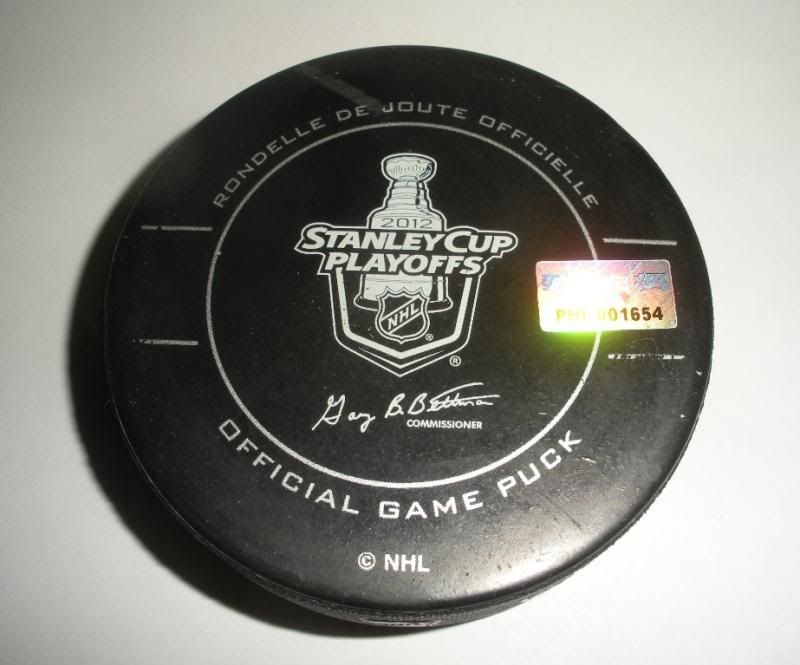 This was Game 2 of the Devils' 2nd-round series against the Flyers. With the score at 1-1 in the 3rd period, Clarkson's goal broke the tie and ended up being the game-winning goal for the Devils, who went on to win the game 4-1.
Here is a video of the goal, the infamous Superman/planking goal: http://www.youtube.c...h?v=dH_Vsi-3MSk
The puck was purchased from MeiGray and comes with their certificate of authenticity.
I am looking to get $275 or best offer for the puck.
Thanks,
Jordan