Thought everyone here could use a little chuckle.
Nice story on former Devil David Hale, who hasn't scored a goal in 230 NHL games so far. Looks like he's turning into a cult figure with the Flames fans.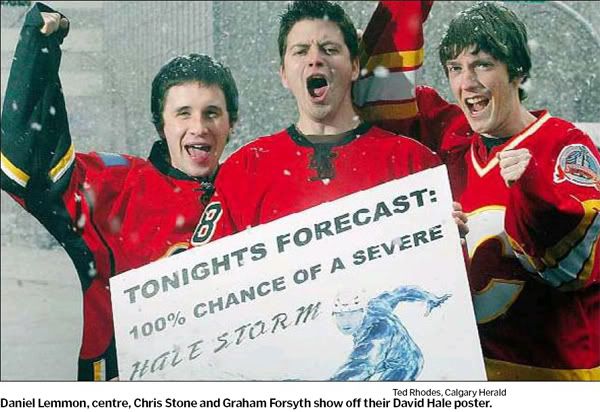 "I postulated that should Hale see the sign during warm-up, he would go back to the dressing room with renewed confidence and probably turn into the most prolific scoring defenceman in the NHL. Or at least score his first NHL goal, a.k.a. a Hale Storm."
Hale and hearty fans look for No. 1