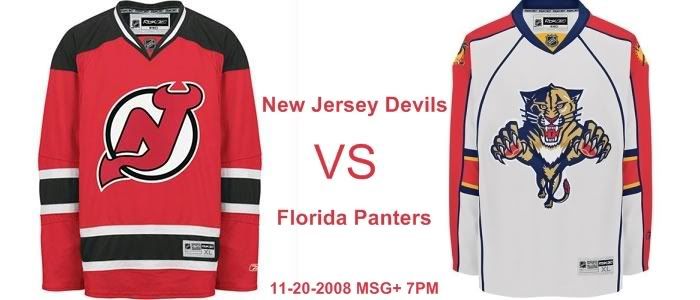 Expected Line-up:
Elias-Zubrus-Gionta
Parise-Zajac-Langenbrunner
Pandolfo-Madden-Clarkson
Bergfors-Rupp-Brookbank
Salvador-Martin
White-Oduya
Salmela-Mottau
Clemmensen
Weekes
Scratches:
Greene
Rolston
Holik
Tallackson
LeBlond
Brodeur
Hotdog Guy
Parking Attendant
Bar Waitress
Steward
Chuck The Duck
Last 6 game recap:
11-05-2008 Devils 4, Lightning 3 (F/SO)
11-08-2008 Red Wings 3, Devils 1 (F)
11-09-2008 Oilers 2, Devils 1 (F)
11-12-2008 Rangers 5, Devils 2 (F)
11-14-2008 Capitals 3, Devils 1 (F)
11-15-2008 Devils 6, Capitals 5 (F/SO)
Devils go against three "weak" teams in the next four days but hope to not look at them as 3 easy wins. The Devils need to look at the 4 games they lost the past couple weeks and gain some emotion for this weekend!
Game prediction picture: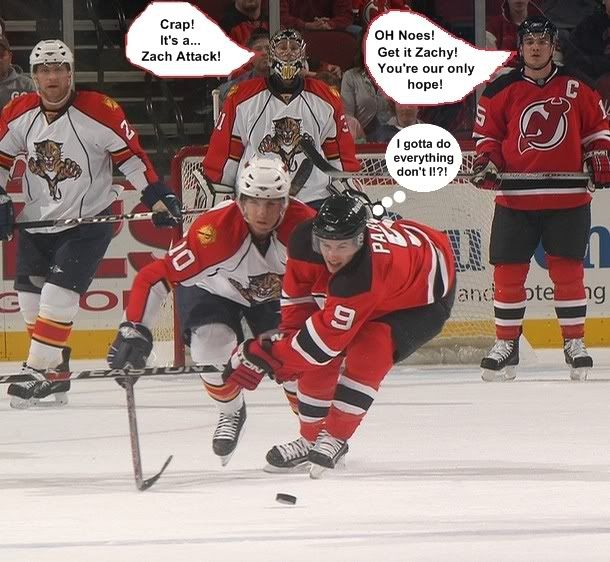 Game prediction count:
Clarkson wrap-arounds-5
Langenbrunner stupid penalties-3
Elias looking at the ceiling-4
Clarkson falls down-7
Rupper fights-1
Sutter yelling at refs-6
Chico eats-1
Chico's references to eating-36
Doc's voice cracking-17
Game Prediction ending: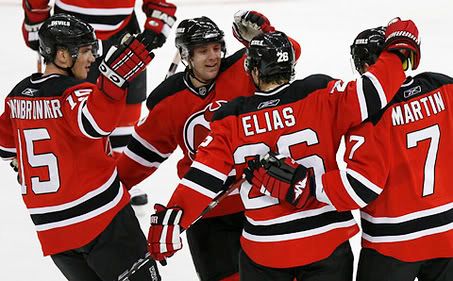 Let's hope the Panthers players are thinking about this instead of the game!
Useless picture for this thread: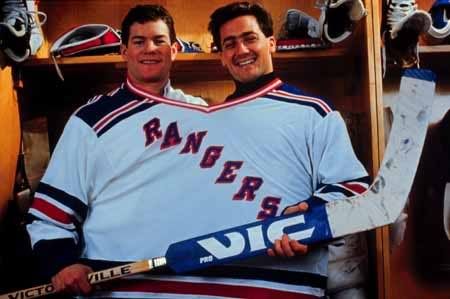 Let's Go Devils!!!
Edited by Coorslight, 20 November 2008 - 01:21 AM.