Hi guys,
Im going for 3-0-0 on the season and boy I would love for this one to be a W. Its about time we beat those Rags and show them that we will once again reign supreme.
Rangers v Devils Preview Right Here
Now with Avery gone and he's appeared to have 'gone in the head' too, but there are still plenty of agitators. So lets get rough with them and show them that you can't come to THE ROCK and beat us down.
We all ten to have one common belief on this forum: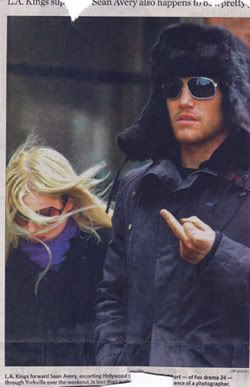 Looks like the tables have turned Sean'y boy - Everyone in the NHL is giving you this finger now so F*** Off
I see Parise and Elias to continue the hot streak - So lets demolish them and let me hear you scream
LETS GO DEVILS