I'll be helping a friend raise money for charity and one of my thoughts is to offer combos of Devils cards. Combos would be 2-3 cards which can be rookie cards, jersey cards and/or autographs. Would anybody be interested in in something like this?
This Brodeur combo will likely be the first posted officially (when I get everything ready). I am posting the scan as an example. Contained is a jersey card, a rookie card, a card I got autographed back in 2006, and an actual ticket from Brodeur's 500th NHL win.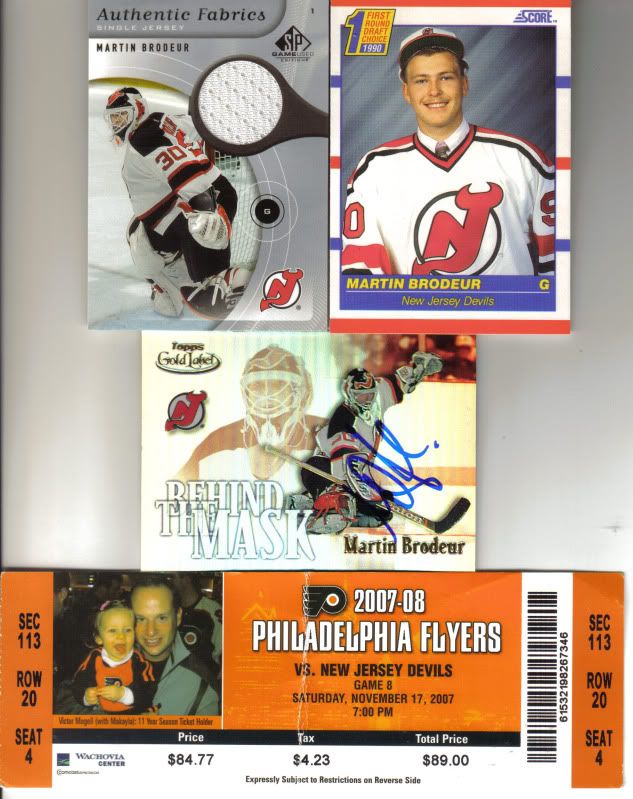 If there is enough interest, I will post this and more players. Please LMK by post or PM! Thanks!