Boy and girls, this won't be an easy one tonight.. But the Pens need to be brought back to Earth.. Fvck winning the Cup last year..
Great moments are born from great opportunity. And that's what you have here tonight, boys and girls. That's what NJDevs has earned here, tonight. One game, of many to come later on this season. If we played 'em ten times, Crosby might cry during nine. And he probably will after this game as well. But anyway..Tonight, we skate with 'em. Tonight, we stay with 'em, and we shut them down because "YES WE CAN"! Tonight, we are the greatest hockey team in the world, from New Jersey. NJDEvs, you were born to be hockey fans -- every one of ya. And you were meant to watch the Pens lose tonight. This is our time. Their time -- is done. It's more done than the Rangers chances of ever winning the Cup.. I'm sick and tired of hearin' about Sidney's new line of high heeled shoes and handbags. Screw 'em! This is our time!! Now let's go out there and post funny pictures of the Pens and lots of these things ->
!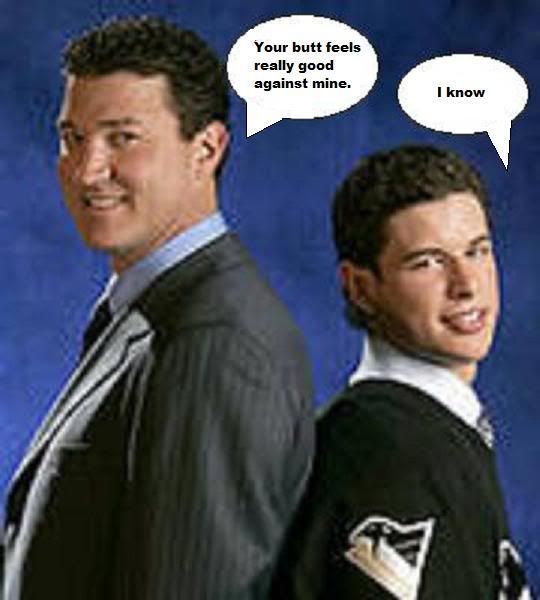 My GDT record: 1-0-0
Edited by Colin226, 24 October 2009 - 09:17 AM.