I've had all of these in a closet for over 3 years so I figured that the statute of limitations on me feeling bad about not having these in the future is in the past.
Yeah, yeah, I know the Elias nameplate is misspelled (I was a dumb teenager when I bought these so I probably didnt even look at it) but I can go get that fixed if anyone wants them.
Feel free to post general questions in here and if interested feel free to send a PM.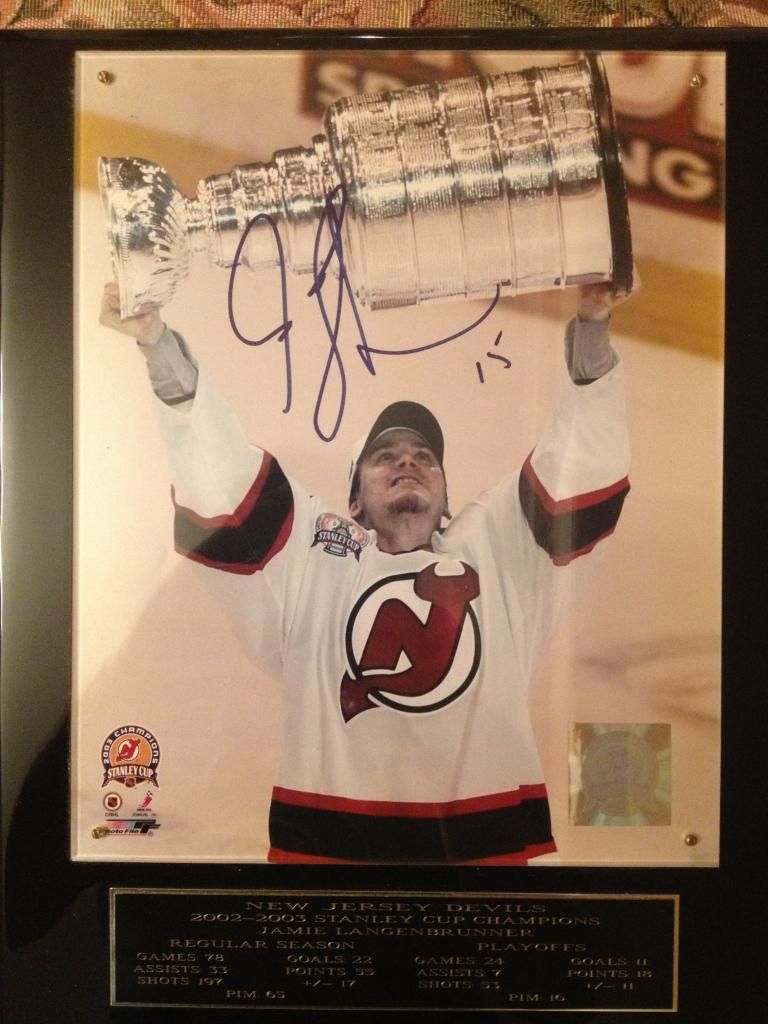 -Unclaimed
-Unclaimed
I was a STH from 2006 to 2012 so I acquired most of these at BBQs and other team events.
Signed by: Stevens, Albelin, Rupp, Daneyko, B. Gionta, Clarkson, G?, H?, Pelley, J?, Parise, Brodeur, Maclean, Sutter, Lamoriello, Langenbrunner, Brylin, Greene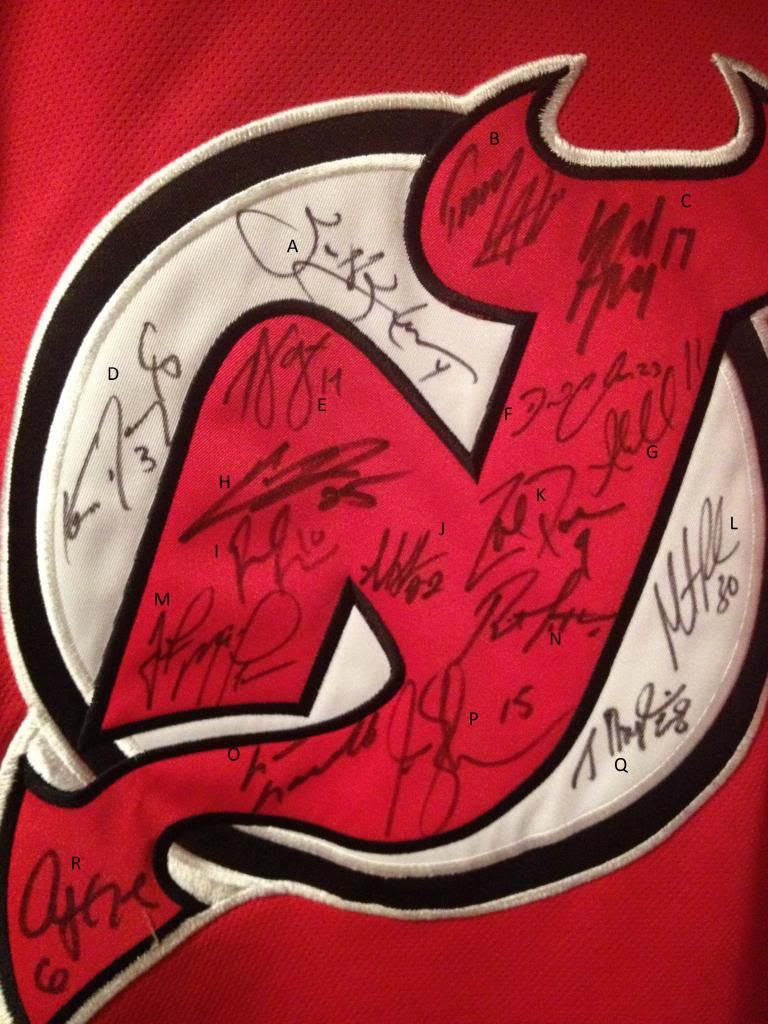 -Unclaimed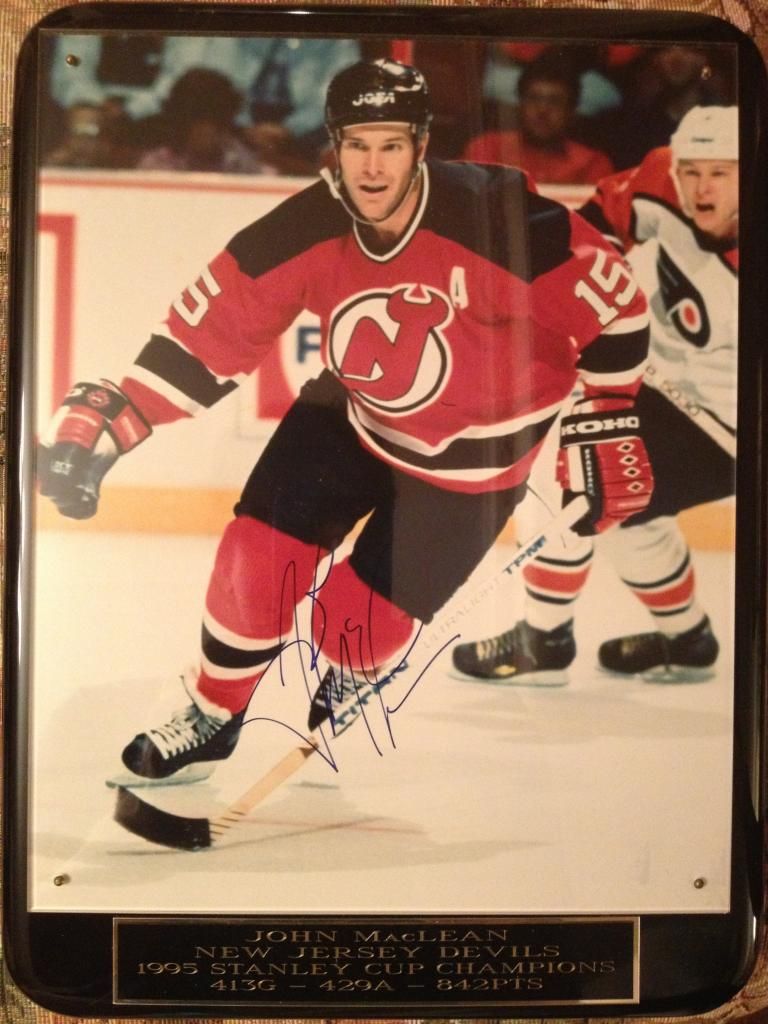 -Unclaimed
02-03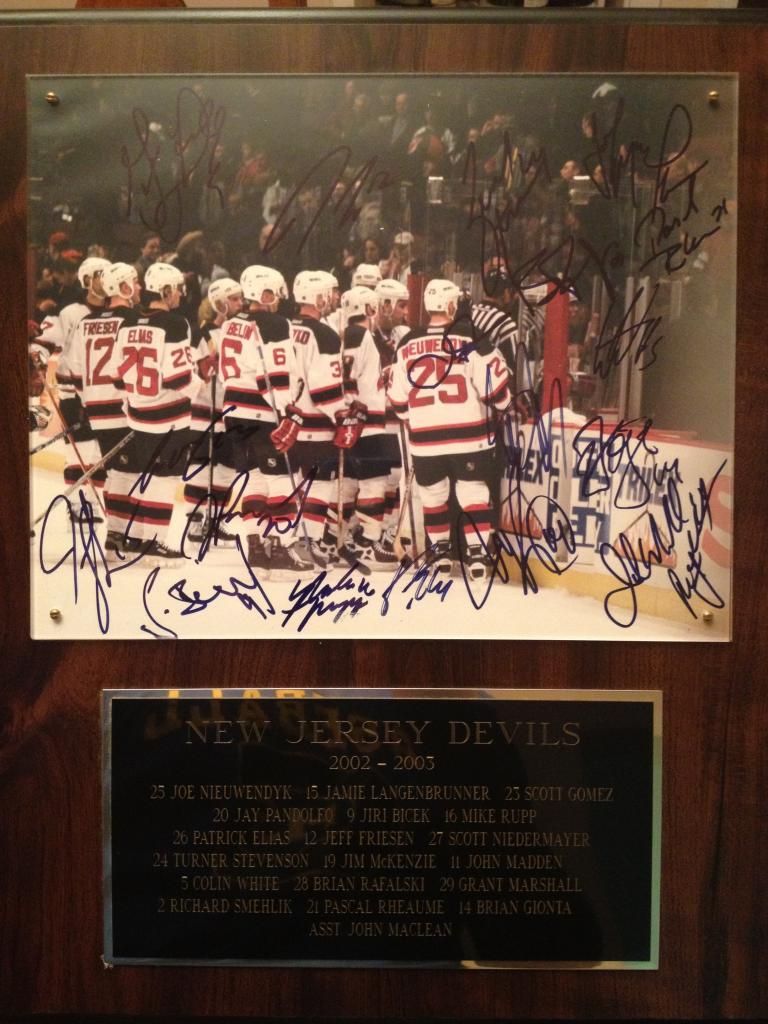 -Unclaimed
05-06: Signed by Matvichuk (24), B. Gionta (14), Paul Martin (7), Brylin (18), Kozlov (22), Sean Brown (8), non-numbers I haven't a clue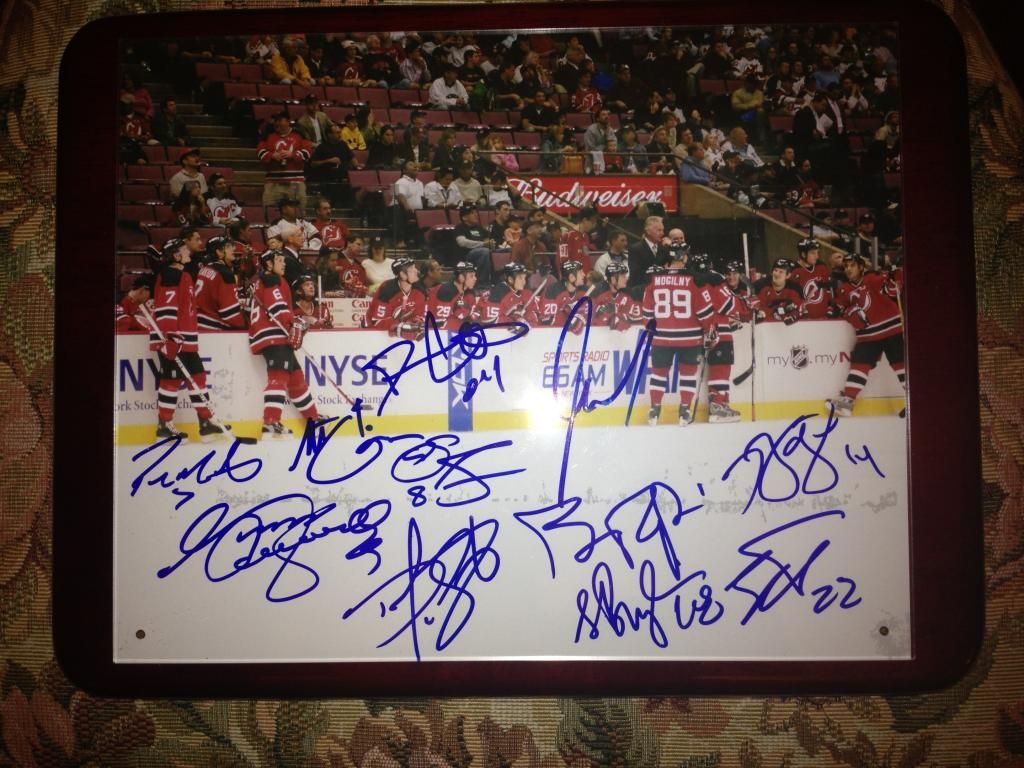 -Unclaimed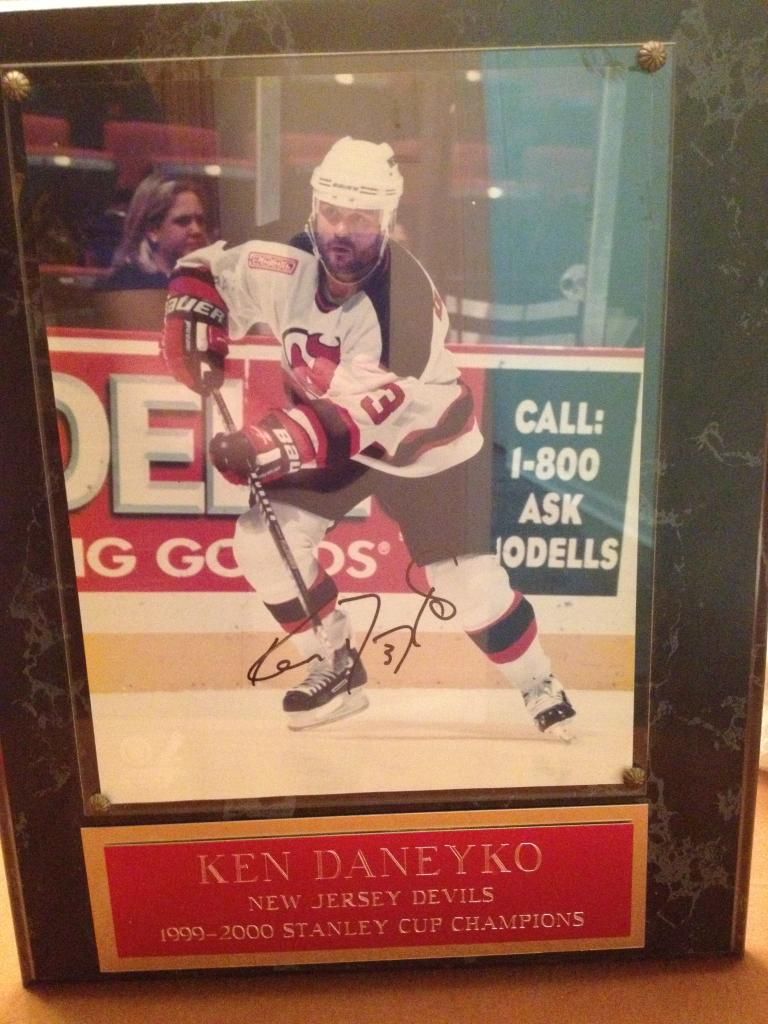 -Unclaimed
1995 Print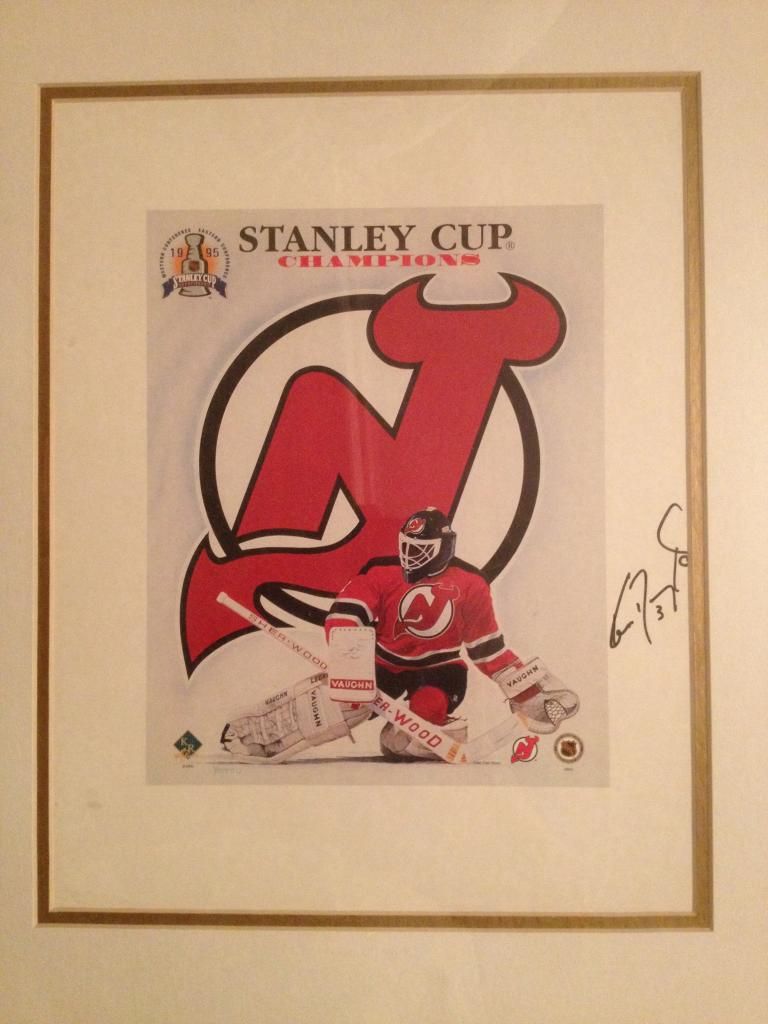 -Unclaimed
This is my brothers but he moved out years ago and left this behind. Authentic jersey + 95, 00, 03 Cup Final patches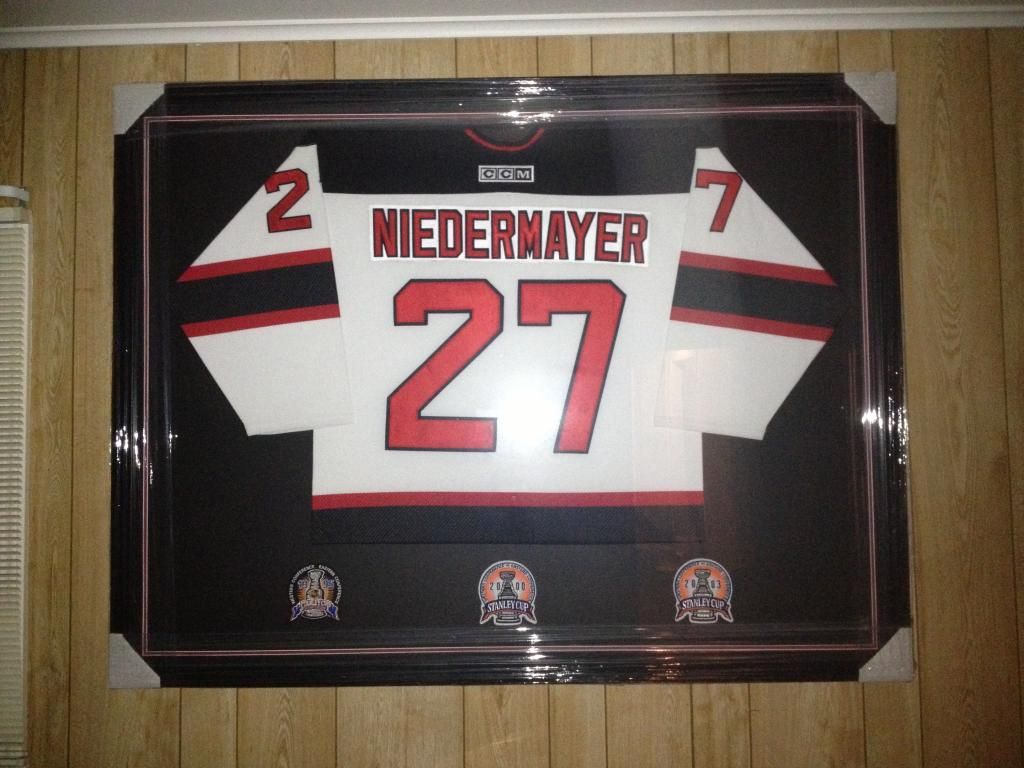 -Unclaimed