Dallas Stars
(3-2-1) @

New Jersey Devils
(3-2-1)
7:00 PM ET
TV: MSG PLUS
Radio: WFAN
A big thankyou to the cuddly teddy bear that is Chico Resch.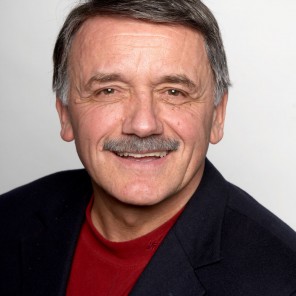 An 18 year broadcasting career is being celebrated tonight when Chico is honored with a pre-game ceremony. I don't know about most here but I find it hard to think of some of the great Devils moments over the past 2 decades without hearing Chico's voice.
Some are fortunate enough to remember his playing days... 5 seasons on some pretty bad Devils teams and yet all reports are that he was a model citizen and always kept a positive attitude. It's hard to image someone who personifies the Devils more than this merry mustached maestro. I know many of you have some fond Chico stories, so lets hear them!
Oh yeah, there's also a game tonight. The Stars are coming in off a 6-3 drubbing of the Canucks. They're another high-powered offense with some quality young talent up front.
Jamie Benn-Tyler Seguin-Colton Sceviour
Erik Cole-Jason Spezza-Aleš Hemský
Antoine Roussel-Cody Eakin-Ryan Garbutt
Shawn Horcoff-Vern Fiddler-Patrick Eaves

Alexander Goligoski-Trevor Daley
Jordie Benn-Brenden Dillon
Kevin Connauton-Jamie Oleksiak
Kari Lehtonen
The Devils come in admittidely struggling. They had a breeze against weaker competition early but have hit a rut against nhl-quality teams as of late. Surprisingly, scoring goals has not been the problem, it's been shaky defense (especially on the PK) that has been our achilles heel. Lets hope Schneider's at the top of his game and Zdilicky is in the mood to not make brutal turnovers in his own zone.
Tootoo is out with an injury and Havlat is questionable despite playing on Monday. That means Brunner, who looked good on the PP against the Rags, could bump up to the Elias line and Josefson could see his first action of the season. It also means that Stephen Gionta could be pushed to the wing (hooray!). Word is that gelinas is back in for larsson... Let the hysteria continue!
Zubrus-Zajac-Jagr
Cammalleri-Elias-Brunner
Clowe-Henrique-Ryder
Ruutu-Josefson-Gionta
Greene-Severson
Gelinas-Merrill
Salvador-Zidlicky
Cory Schneider
It's a big game, need to stop the bleeding here before heading out on the road trip. Lets see a fast start and a Schneider shutout. Both Chico and Doc are in the building, they're bringing the good vibes and I feel a win coming... Chico is certainly excited!
LGD!